We Care About
Making people, organizations, and the world better
Helping you succeed
Changing and iterating to serve you better and give you the best experience
Developing and strengthening relationships
Why Park Legal?
Business Savvy
Doug taught and consulted on strategy and business models before becoming an attorney. He did not learn business on the fly as a junior associate at a big law firm.
The Core of Blockchain and Decentralization
Doug learned about and studied social networks, decentralization, organizations, and economics before Bitcoin was invented. He understands the promises, challenges, and limits of decentralization in the economy and in society and how these factors and regulatory schemes implicate blockchain, cryptocurrency, and DeFi projects.
Leader in Sustainability and ESG
Doug played a lead role at the Sustainability Accounting Standards Board (SASB, now the Value Reporting Foundation) in engaging with the SEC, board members, companies, chief sustainability officers, accountants, law firms, stock exchanges, regulators, and professional organizations such as NACD, AICPA, and ABA to pay attention to sustainability issues and adopt standardized ESG disclosure metrics. Doug's multidisciplinary background allows him to integrate various perspectives on sustainability and ESG. An integrated approach is needed to succeed in sustainability and ESG.
Douglas Park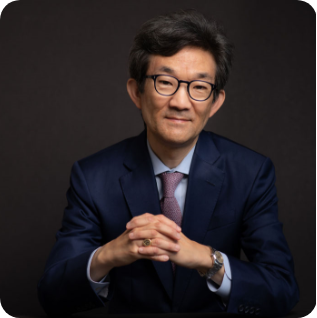 Douglas Park advises innovative companies who operate in challenging business and legal environments. Doug's expertise is in corporate and securities law, corporate governance, complex financing and business transactions, and business strategy. Using his unique combination of academic, business, and legal experience, Doug delivers uncommon, high value ideas and solutions.
He applies his business and legal acumen to help companies and individuals tackle issues in blockchain, cryptocurrency, decentralization, sustainability, ESG, investments, and startups. Doug's clients value his personal interest and the uncanny grasp of key issues he has in these specific areas.
Doug has given talks to and taught these subjects to entrepreneurs, executives, board members, and other professionals at Stanford University, the School of Business and Management, in Korea, Japan, Canada, Hong Kong, Silicon Valley, and around the world. He has been quoted in Agenda: A Financial Times publication for board members, CalCPA, Reuters, Boardroom Insider, and others. Before becoming an attorney, Doug was an Assistant Professor of Management at the School of Business and Management, Hong Kong University of Science and Technology.
Doug has been named several times to the Super Lawyers list in Business/Corporate and America's Top 100 Bet-The-Company Litigators.
He received his A.B. magna cum laude with highest honors in Sociology from Harvard College, his Ph.D. in Business from Stanford Graduate School of Business, and his J.D. from the University of Michigan Law School.
Community Involvement
Harvard Club of Silicon Valley – President and General Counsel
American Bar Association Corporate Social Responsibility and Securities Law sections — Committee and Subcommittee Co-Chair
Asian Pacific American Bar Association of Silicon Valley — Education Co-Chair
Palo Alto Area Bar Association — Publicity Chair
Served on numerous boards of and provided pro bono services to non-profit organizations